Belt conveyors are an essential part of bulk material handling systems used in many industries, such as mining, aggregates and stone crushers. They are used to transport materials from one point to another in an efficient and safe manner. Fixed type belt conveyors are the most commonly used type of conveyor due to its simple design and ease of use. It is usually made up of a series of rollers mounted on a frame which supports the belt along its length. The belt is driven by a motor or other power source and can be configured to move horizontally or vertically depending on the application. This makes it ideal for conveying bulk materials over long distances in various industries.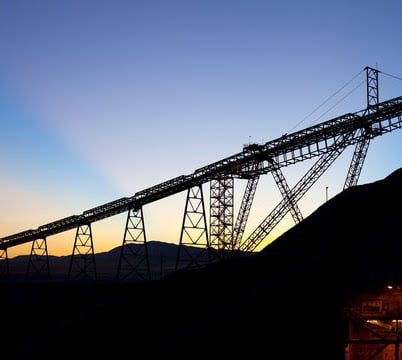 The stockpiling conveyor is designed to handle bulk materials such as aggregates with ease. It has a built-in hopper that can hold up to 15 tons of material at once. The conveyor belt can transport materials over long distances at high speed while providing smooth operation and minimal vibration. This makes it ideal for use in mining and quarrying operations, as well as stone crushers and other aggregate processing facilities.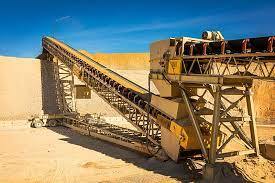 Radial conveyors are a type of belt conveyor system used in bulk material handling operations, such as mining, aggregates and stone crushers. They are designed to move materials in a radial direction, allowing for faster and more efficient transport of large volumes of material. Radial conveyors are capable of handling heavy loads over long distances with minimal maintenance costs.
A truck loader is an important piece of equipment for any bulk material handling system. It is designed to load bulk materials onto a belt conveyor for transport to other locations. The truck loader is capable of loading large amounts of material at a time, making it ideal for applications that require high throughputs or short cycle times. The truck loader can be adjusted to accommodate different types of materials and sizes, making it suitable for a wide range of applications.