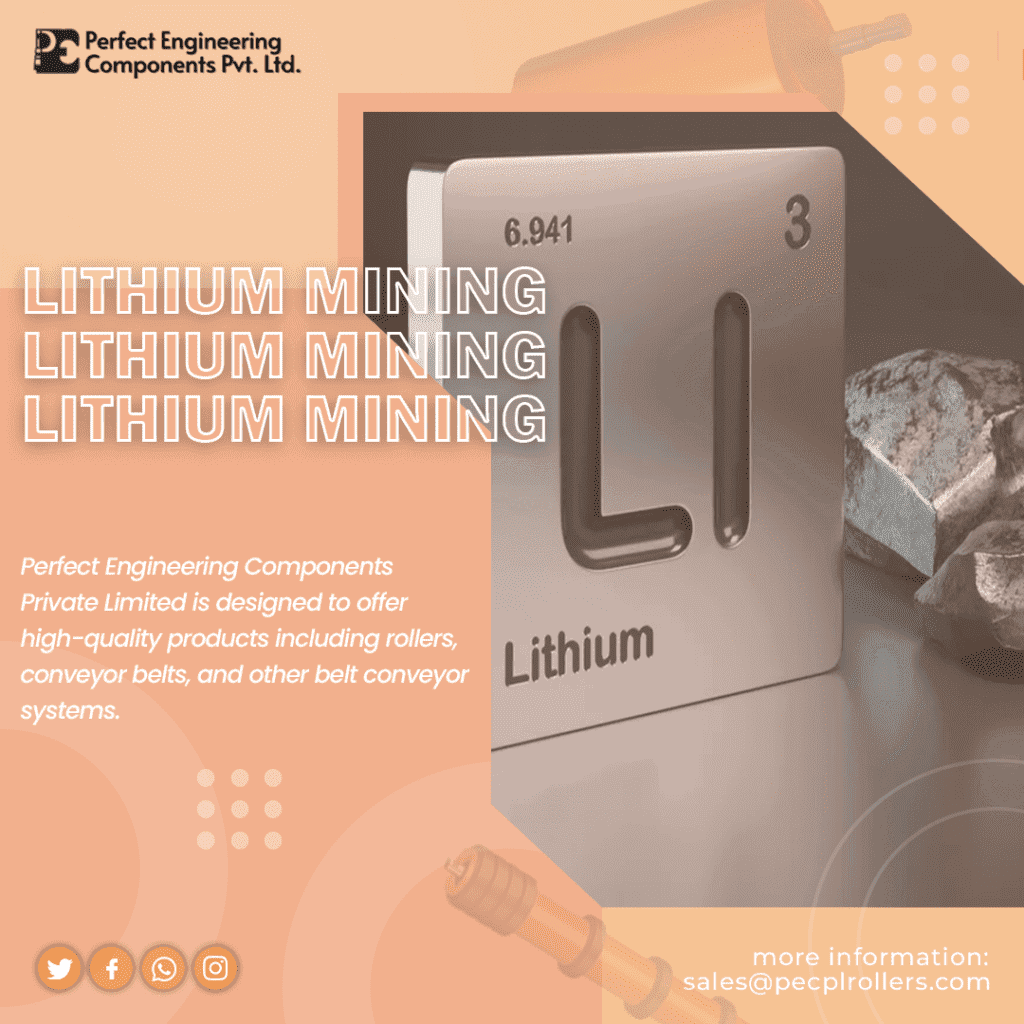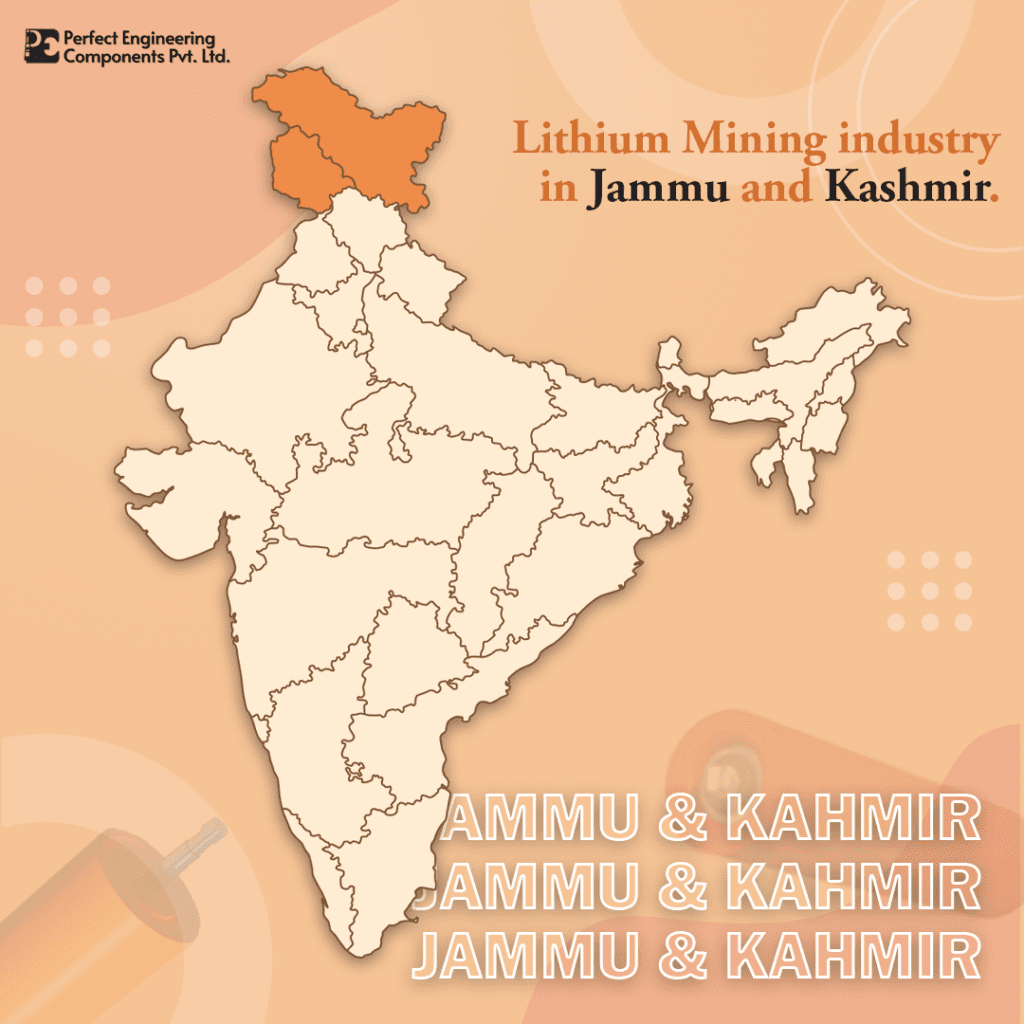 It is known that Lithium is a vital component of an electric car. Every year, the need and relevance both grow significantly. In India, there is a demand for mining, production, and refining. Therefore, Perfect Engineering Components Private Limited is designed to offer high-quality products including rollers, conveyor belts, and other belt conveyor systems. And since the beginning, our company has provided exceptional service.
Conveyor belts and rollers
It Correlates to the gap between technology and material handling. Using a roller conveyor can increase the variety of transfers, diverters, and stops that can be employed as a component of an automation system or conveyor system. Use a precisely constructed bulk material handling conveyor system to transform the way that stuff is conveyed.
ROLLERS SALIENT FEATURES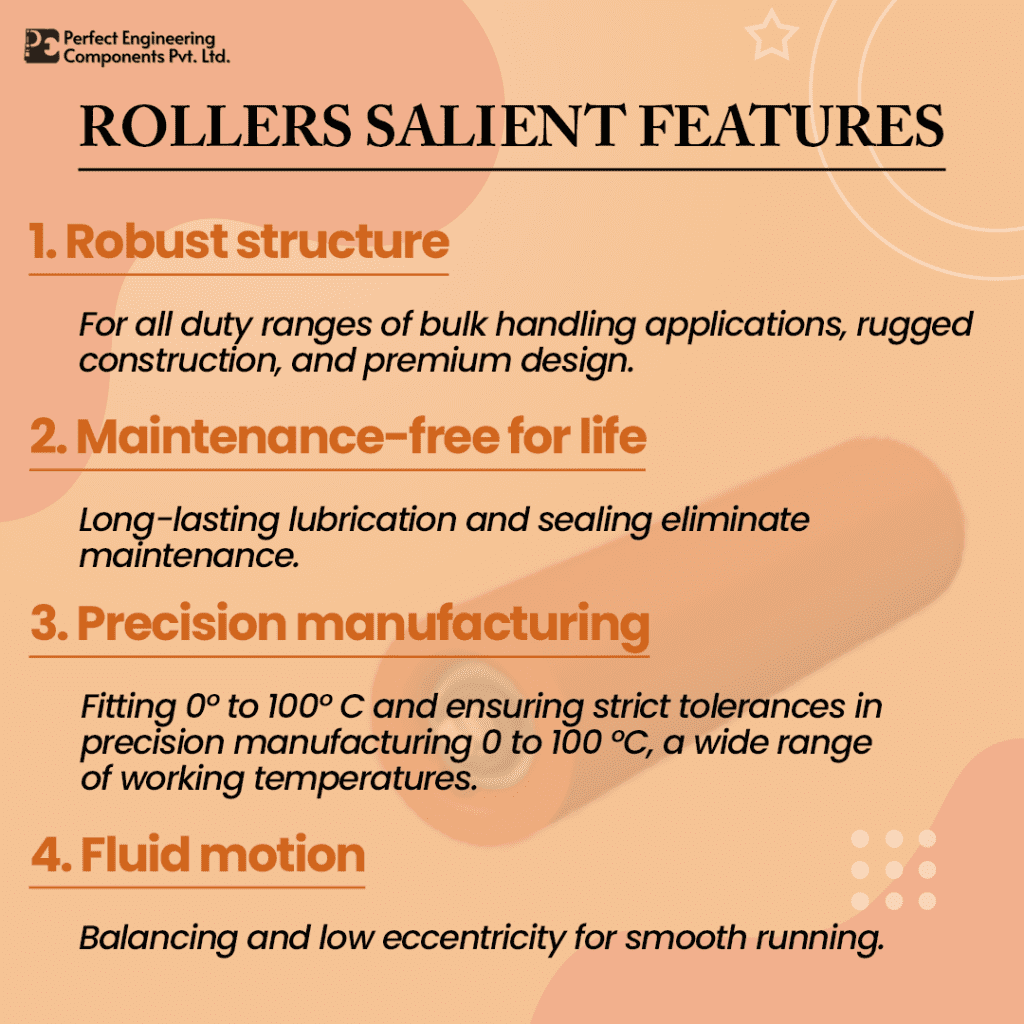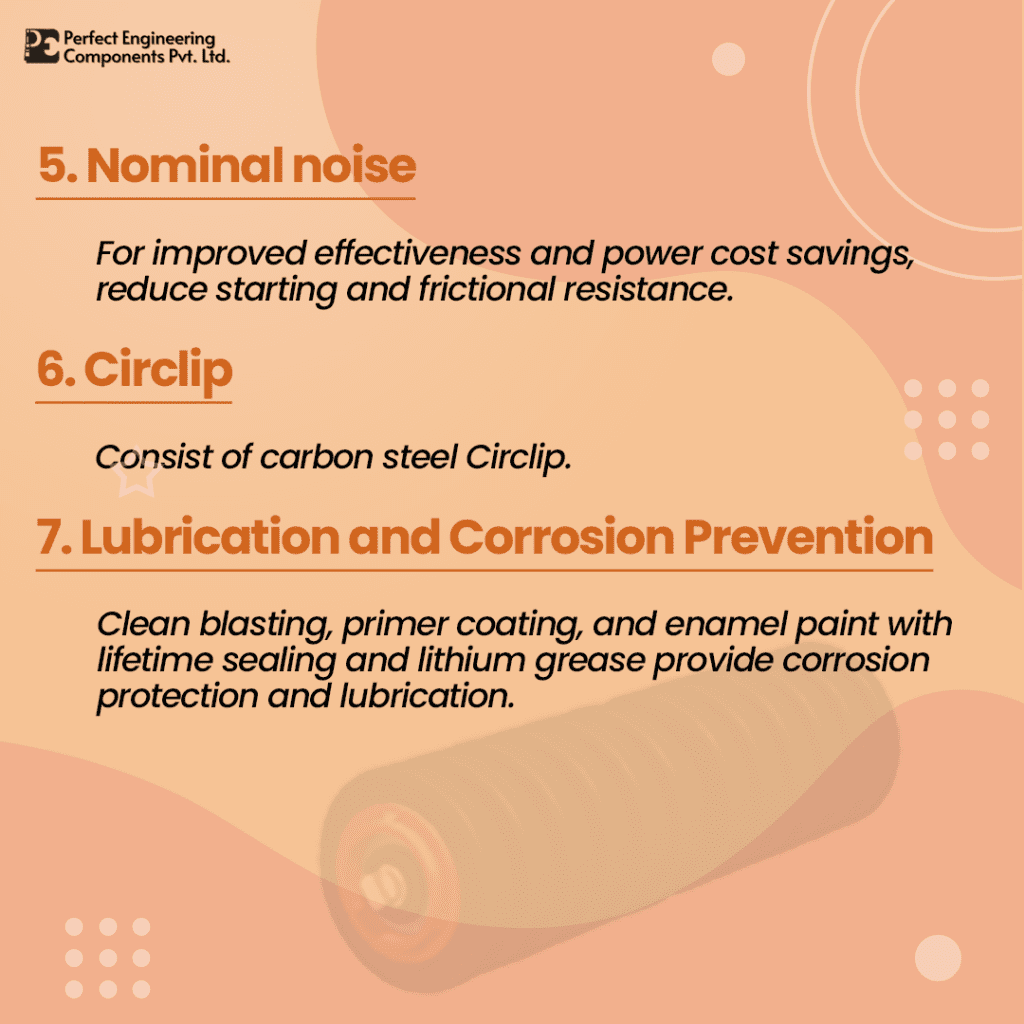 1. Robust structure
For all duty ranges of bulk handling applications, rugged construction, and premium design.
2. Maintenance-free for life
Long-lasting lubrication and sealing eliminate maintenance.
3. Precision manufacturing
Fitting 0° to 100° C and ensuring strict tolerances in precision manufacturing 0 to 100 °C, a wide range of working temperatures.
4. Nominal noise
For improved effectiveness and power cost savings, reduce starting and frictional resistance.
5. Fluid motion
Balancing and low eccentricity for smooth running.
6. Lubrication and Corrosion Prevention
Clean blasting, primer coating, and enamel paint with lifetime sealing and lithium grease provide corrosion protection and lubrication.
7. Circlip
Consist of carbon steel Circlip.
OUR CLIENTS GET THE FOLLOWING FROM US:
1. A Wide Range of Technical Knowledge and Experience.
2. Improved Efficiency and cutting-edge technology.
2. A locally owned and run business with a successful client service model.
3. prompt resolution of any issues.
4. Good-quality goods and Cost-effective services.
5. Lengthier Life.
Why choose Perfect Engineering Components Private Limited?
Being a quality-focused organization, we adhere to established international quality standards from the sourcing of raw materials to the manufacturing process and packaging. We also offer a wide range of tools utilized in the refining business on our website Pecplrollers.com. Our quality bunch is well-equipped with contemporary testing instruments and the newest technology, which enables us to guarantee that every product is free from flaws. Our quality controllers also thoroughly inspect and evaluate the product line according to several criteria, and we are glad to state that these tools are well regarded and in high demand in the market because of their unsurpassed quality. We have been offering the greatest service and will continue to do so while maintaining the highest standard for our products.